We are looking to expand our business network in China soon!
我们将会在一个月左右来到中国,计划扩大在中国的业务网络
Where I will be presenting some of my number of my friends and referrals with a billion $US business concept that has recently been approved for Mainland China as it was approved previously to become very successful in Hong Kong, Taiwan and 51 other countries years ago.
届时,我将介绍我的一些朋友和伙伴,介绍他们在美国市场达到十亿美元的商业理念,这种商业理念最近已得到中国大陆政府的审核通过,并在中国香港、台湾等51个国家得到市场许可。
In the meantime, we are sponsoring more distributors who will benefit from this big China business opportunity.
With your interest, we could be placing some of our new Chinese business into your network to share and grow responsibilities and profits....

Let's review a few things before going further.....
在介绍更多信息之前,让我们一起了解下我们公司的情况
This Company does business in 52 Countries
我们公司目前在52个国家设有业务。
* Has been around for 24+ years 公司成立24年之久。
* Does over $2 billion annually world wide 全球年度营业额超过20亿美元
* A few months ago we officialy opened up Mainland China. Hong Kong had previously been open and 20% of the population now use the products. 我们在2013年正式进军中国大陆市场。在已经进军的香港市场已经有20%的消费者正在使用我们的产品。
Making life longer and better with anti-aging & weight loss products has become a priority for our aging population... without pricing issues.
能够延年益寿,抗老减重的商品已经成为我们老年化人群的首选。
So with that in mind and a simple marketing commitment, you'll be in the position for some respectable monthly earnings.
有了这个市场需求以及我们对市场推广的承诺,将会使您因此获得稳定的收益。
We would like to include you in these presentations to help understand how we can make this happen for you.
我们希望能够邀请您参加这次会议,使您能够更了解我们是如何帮助你实现。
We look forward to your reply so that we can email you more information and possibly book you for one of our presentations in:
我们非常期待得到您的回复以便我们与您分享更多信息并为您预订与会行程:
Shanghai City - November 4 thru November 16
城市:上海,日期:2013年11月4日至16日
Beijing City - November 18 thru November 30
城市:北京,日期:2013年11月18日至30日
************************************************

If I have time to do extra presentations, I can try to schedule more for those interested. Please contact me in English if you would also like to do one of my limited private presentations for you and your family friends / co-workers.
如果我有时间来做更多介绍的话,我会尽量为那些感兴趣的人士安排会面。如果你希望我利用有限的私人时间来为您和您的家人及朋友等做介绍的话,请尽量用英语联系我。
Please email me and indicate best date / time / location / number of people interested and leave your full contact details of Name, Phone Number, number of people and best email address.
请发邮件告知我联系您最合适的日期、时间、地点、感兴趣的人数,并留下您的完整联系方式,包括姓名、手机号,电子邮件地址。
Sincerely,
祝顺 商祺
Craig Markowski
To the Modern like the 200 mph Bullet Trains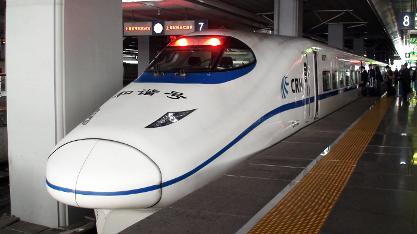 From the Bicycal Workhorse